Follow on Social Media/Watch Our Videos
LIVE ON STAGE!
Introducing the Elijah Edwards Comedy Hypnosis Show, an unforgettable experience that combines the perfect blend of comedy gold, mesmerizing hypnosis, and mind-blowing mentalism. Elijah Edwards is not just your average entertainer – he delivers a world-class Vegas-style residency show with professionalism and finesse that will leave every client wanting more.
When you have a personal conversation with Elijah, you'll immediately sense his genuine passion for presenting and performing. He aspires to become the number one comedy hypnotist on the planet, and he's on a mission to achieve that. Even when Elon Musk and Jeff Bezos venture further into the galaxy, Elijah will remain dedicated to bringing laughter and amazement to this world and others.
Elijah Edwards doesn't settle for boring or average performances. His show is as close to real magic as you will ever witness, with no tricks, gimmicks, or outdated YouTube material. With over 90,000 followers on TikTok, Facebook, and Instagram, and over 700,000 views on his content, it's clear that Elijah's unique brand of entertainment is resonating with audiences everywhere. Don't miss out on the excitement – book now before the end-of-year price increases!
In Elijah's show, your guests and audience become the stars. Through cutting-edge routines, he can effortlessly guide groups into deep, blissful trances within seconds, creating a hilarious and laughter-filled experience every minute. Elijah actively seeks out skeptics and encourages everyone to capture the comedy gold by recording the show on their phones. His only request is that everyone comes prepared to have an amazing evening!
Prepare for a total audience interactive experience like no other, complete with awe-inspiring music and captivating video projections on multiple 200-inch screens (depending on venue size). Major corporations, conferences, and trade shows turn to Elijah when they need a professional comedy hypnotist and a skilled presenter/emcee/host.
Just take a look at some of Elijah's previous clients, such as Dallara Formula One, Amazon, Four Seasons Koury Convention Center, NASCAR Hall of Fame, Red Rock Casino, Mirage Casino, and San Destin Hilton. They have all been amazed by Elijah's talent and immediately rebook him to secure their spot in the next session.
Colleges and universities are urged to book early to ensure availability, while high schools and middle schools go absolutely crazy for this off-the-chain comedy gold! Previous bookings include Texas A&M, Oklahoma State, and Northwestern University.
Dinner shows, performing arts centers, and theaters nationwide and internationally consistently sell out in advance, proving that Elijah Edwards is a sought-after entertainer wherever he goes. Don't miss your chance to witness the magic of the Elijah Edwards Comedy Hypnosis Show – book now and prepare to be amazed!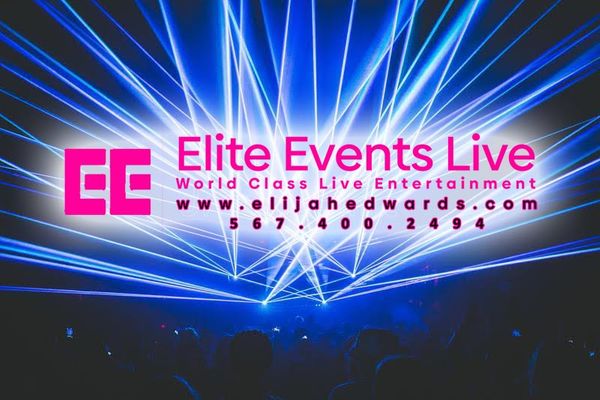 Elite Events Live
Are you ready to take your upcoming event to extraordinary heights?
Look no further than Elite Events Live!
Each moment is meticulously crafted by the exceptionally talented Elijah Edwards, the go-to guy for any live event!
Elijah Edwards is a nationally renowned comedy stage hypnotist who has mesmerized audiences at VIP and Premium events across the nation.
His captivating performances infuse each event with an atmosphere of positivity, laughter, and sheer fun. With Elijah at the helm, you can be confident that your event will be an unforgettable experience for all in attendance!
Tired of the stress and dealling with the egos,that comes with hiring Speakers/Hosts and DJs for your events?
With Elijah Edwards, you not only have an exceptional entertainer but also a John Maxwell certified trainer and public speaker. This ensures that your event far surpasses your expectations, creating an unparalleled experience for your guests.
What sets Elite Events Live apart is Elijah's unique ability to bring together multiple talents under one roof. You'll receive an extraordinary combination of world-class DJ services, impeccable event execution, and Elijah's mesmerizing comedy hypnosis show(if requested)
That's right! As an added bonus, Elijah offers a 30, 60, or 90-minute comedy hypnosis show, featuring your very own guests, as added bonus.
Furthermore, Elite Events Live operates on a simple and transparent fee structure. Unlike other providers, there are no hidden charges or surprise fees. You'll be provided with a single, all-inclusive fee for the entire day, allowing you to relax and focus on creating unforgettable memories.
When you choose Elijah Edwards as your entertainment choice, you're selecting a true master of his profession. His passion, professionalism, and commitment to excellence shine through every performance, ensuring your event is a resounding success.
Don't just take our word for it; let Elijah Edwards and Elite Events Live turn your event into an experience that will be cherished for years to come. Secure your date now, as availability is limited and demand for Elijah's talent is soaring!
Contact us today to discuss your event details and secure the perfect entertainment package with the true master of his profession. Elevate your event with Elite Events Live and make it an unforgettable affair!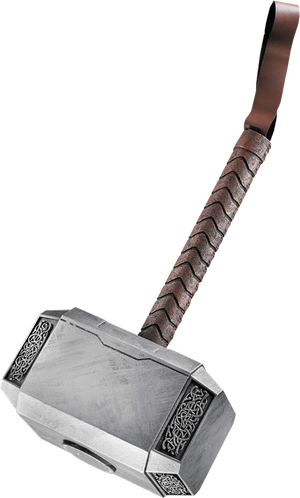 Book A Show
Elijah Edwards Comedy Hypnosis Show is coming to YOUR VENUE!
Participate or just watch in jaw-dropping astonishment Elijah Edwards newest comedy hypnosis show. Elijah features a mix of mind-blowing mentalism, hypnosis, and for the first time the appearance of the mythical "Elijah's Hammer" which is used in many surprising ways to create extraordinary effects, throughout the show. Become another believer and friend of Elijah…
Contact directly elijah@elijahedwards.com and let's set a date for an experience you and your audience never forgets…
VIP DJ/MC/Stage Show Combo Package! Click Here!
Book A Show Today
Fill out the form below and we'll be in touch shortly.