A personal fun message from Elijah Edwards! (SECRETS REVEALED)
FIND THE ENTERTAINMENT I FEEL YOUR PAIN Sharing my experiences as an Entertainment Buyer!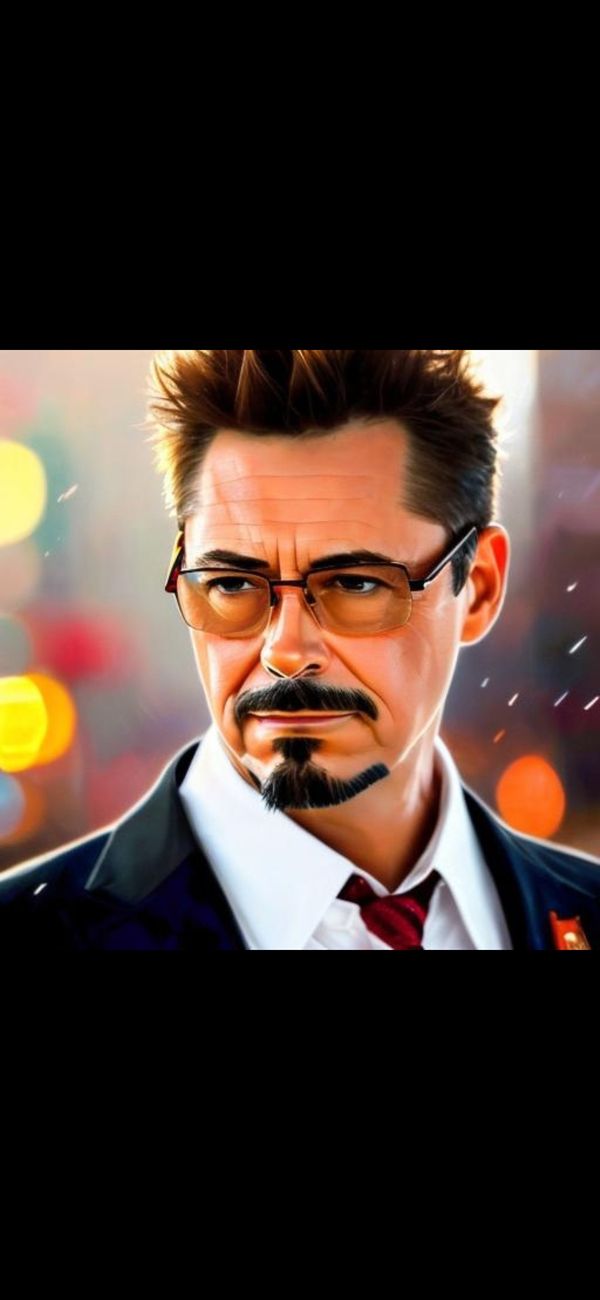 Finding the Perfect Entertainment!!!! Are you ready to make that DECISION TODAY?
I'm here to Serve: (From Elijah to you, Personally)

If you are reading this, there are probably a literal pile of emails, voice mails and other entertainment options begging you to CHOOSE ME!!!CHOOSE ME!!!!

I'm not going to beg, nor pressure you to hire me. I feel your pain and I'm here to help and serve. I have been in your exact posisition hiring Bands, Comedians, Magicians/Mentalists and Stage Hypnostists and Comedy Hypnotists (YES THERE IS A DIFFERENCE)

Lions and Tigers and Bears, OH MY!
We need variety and we also need confidence that the information shared from entertainers and agencies is true and verifiable.
YOU KNOW RIGHT NOW WHAT PERFECT LOOKS LIKE TO YOU!
So let's explore those challenges and I'll share some of my experience in hiring some clowns...(Yes, I did hire clowns on occasion)
Some entertainers are going to say they areThe WORLDS MOST UNIQUE AMAZING OR UNBELIEVABLE (might be more true than we know, lol) My experience when someone says the are The World's MOST ANYTHING.....Run do not walk or turn around and look back, find the exit and think...STRANGER DANGER...)Ok maybe a lil over the top but hey, I'm a passionate guy!
If you mention the word "corporate" or "conference" or "trade show" some will instantly add $2k-$5k to any quote,
If you say your actual budget, they will instantly boost thier usual offer to $100 less than what you stated.( Example your Budget $6000 they offer a wonderfully thought out quote of $5999 or $5900)
If you are in a major metro area, some may add exponentially to your quote.
They know that there are hundreds of acts that are exactly the same and thus they are a common commodity and will be easily forced to race to the bottom. (These entertainers are the ones that after being booked and perform, leave a very bitter taste pf buyers remorse in our mouths) That remorse may influence the buyer not to utilize that type or genre of entertainment again. And then who is going to pay for my jet? Just kidding, sort of lol!
Buyer Gold...When you find a great performer in any genre, keep them in your rolodex (Do we have rolodexes anymore?)
Disclaimer...There are many professionals in entertainment that love and live passionately performing in all of the following Genres of Entertainment.
I will add that if I'm not exactly your cup of tea or vodka, I can and will place you into contact with world class professionals! No charge! That are truly talented and gifted.
If you need assistance in any manner of event planning, contact me, via carrier pidgeon, email, phone, semiphore or smoke signals! I can and will help immediately, especially if you are in urgent need.
To anyone that is not looking to constantly and always be improving thier skillsets and technology to bring about more comedy and entertainment value...Suggestion...there's a fortune to be made in Balloon Twisting, and there are precious few experts!
Comedians...These amazing men and women can captivate an audience for several sets. We all have heard of the Dave Chappells, Matt Rifes and Chris Rocks. Feel free to take out your checkbook or corporate card and watch it catch fire. Example from the past...Andrew Dice Clay, even now demands $40K for a performance.
So then we actually book a comedian, we beleive is amazing and then....just imagine that worst case scenario, You run the risk of offending masses of your audience or they just aren't funny! (HINT,,,If your Mom told you that you are hilarious and handsome, seek out the above listed career in Balloon Twisting) It's hard to find excellent upcoming talent without actually seeing them perform in person. Making people laugh takes talent, courage and ability to tell a story, that captivates! From the audience participation side tho...It's called stand up for a reason...Stand up, Be funny and pray the audience doesn't BECOME INTERACTIVE (ie Hecklers)
Bands...An awesome band can make your event smooth and beyond fun entertainment. But you roll the dice there, too...I would ensure when I hired that they were not a tribute band singing only Billy Joel! (Think Catalina Wine Mixer from the movie Step Brothers, lol) Again, it's almost going to take a word of mouth or actual being at a performance. The last band you attended, was the crowd participating? Was everyone a part of the show or feel they were part of an experience in music?
Magicians/Mentalists...This genre of entertainer can thrill a group of people and create a literal magical experience. The greats are remembered, Chris Angel, MINDFREAK, David Copperfield making the Disney Castle dissapear! But if you think about it, do you really remember the magician's name that you last seen perform? And while you are on that memory, how long was the performance? Was the crowd or audience moved or even remotely involved? Not counting the people they may or may not have had join them on stage, was the audience really involved? There are so many of these performers, it's tough to find a great one. We as buyers don't want entertainment from just another entertainment commodity, that races to the bottom with pricing and performances?
Stage Hypnotists...Hey Elijah aren't you one of those guys/girls? I can honestly say, that's how I got my start but...No I'm not part of that genre anymore and I'll share the difference in a few moments. Stage hypnotists can be very entertaining, some will combine mentalism for an opener. Most are certified hypnotherapists that do a hypnosis show. How many therapists do you know that are comedians, lol...They tend to spend time explaining hypnosis before getting to the meat and potatoes of entertainment. Don't get me wrong that can be entertaining, once! Most do material that has been done by many others before and make few changes to their show ever.
Colleges and Universities used to hire the same guy for sometimes 20 years, not realizing that the student body by the time they graduated could shout out the EXACT NEXT ROUTINE VERBATIM...hence why I'm seeing larger and larger numbers of Universities give me a jingle!!!!!
And again, it's a race to the bottom with value, pricing and comedy entertainment,
So are you ready to stop kicking tires on the used car lot of entertainment? Are you ready to purchase that Lambo, that rocks your event and brings power, passion and unforgetable positive memories of a lifetime? There's a bunch of us out there, and I am just one of...
The New Sheriffs in Town!...Your Entertainment Solution!
THE ELIJAH EDWARDS Comedy Hypnotist
The Perfect Fusion of Comedy, Hypnosis and Professional Event Presentation!
Elijah Edwards is not your ordinary improvisational comedian or hypnotist – he is a master at combining both worlds. His comedy show is a captivating experience that seamlessly integrates his expert skills as a hypnotist, leaving the audience in stitches with uncontrollable laughter. With a laser focus on ensuring unforgettable entertainment, Elijah understands that comedy is the heart of his show. He leaves no stone unturned when it comes to making sure his audience is thoroughly entertained from start to finish.
Constant Innovation: Unleashing the Power of Technology
In the realm of comedy hypnosis, Elijah Edwards stands out as an innovator. Constantly pushing the boundaries of what is possible, he is devoted to enhancing the audience and volunteer participation through the use of cutting-edge audio/visual technology. By harnessing the power of technology, Elijah captivates his audience from the very beginning, creating an immersive experience that engages every participant and amplifies their laughter.
Originality: A Breath of Fresh Air
One of Elijah's core philosophies is the importance of always adding new and original material to his shows. His dedication to constantly improving and refining his routines ensures that each performance is unique and fresh. Elijah knows that the audience deserves nothing but the best and strives to exceed their expectations every single time.
Audience Engagement: Laughter Without Limits
Elijah Edwards is not just a performer; he is a true entertainer who thrives on audience interaction. He takes audience participation to new heights, ensuring that everyone is involved in the hilarity. Whether it's through interactive skits, mind-boggling hypnosis scenarios, or spontaneous improvisation, Elijah's shows are a celebration of shared laughter and joy.
Join us for an evening filled with uproarious laughter and unforgetable entertainment as Elijah Edwards combines comedy and hypnosis like never before. Witness the magic of his unique show, where innovation, originality, and audience engagement converge to create an unparalleled experience.
Don't miss your chance to be a part of this extraordinary comedy hypnosis journey. Book now for Elijah Edwards Comedy Hypnosis and prepare to embark on a laughter-filled adventure that will leave you spellbound and wanting more!
Ask about these amazing values and bonus material
Diamond Performance Bundle (25-99 guests)
Gold Performance Bundle (100-499 guests)
Platinum Performance Bundle (500-999)
International Performance Bundle (1000-Stadium Seating)
Instant Pricing and Availability...All inclusive value pricing (no surprizes)
Book Now! Limited dates still available in 2023 and 2024 as we have begin to book into 2025
Call Now for Instant Pricing and availability!
419-215-7448
Elijah@elijahedwards.com
BOOK A SHOW TODAY
Elijah's blockbuster comedy hypnosis show will be a hit at your next event! High demand for elite entertainment is on the rise and dates are filling fast !