Corporate Conference Trade Shows
Galas Holiday Party Events Summits Customer Appreciation Events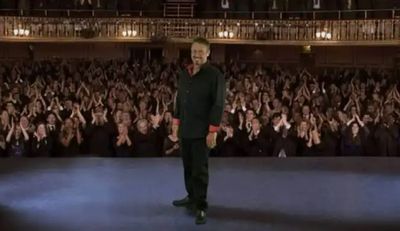 Corporate/Conferences & Trade Shows were meant to be amazing and unforgetable!
Elijah Edwards is an extraordinary entertainer known for his tasteful and elegant comedy shows, combining world-class comedy, hypnosis, and mentalism.
With over 39 years of experience, Elijah has honed his skills as an elite improvsational comedian, hypnotist, and strategic life coach showcasing his dedication to his craft. Elijah continues to raise the bar in creating a constantly evolving and changing world class residency show.
One of the key reasons to choose Elijah Edwards for your corporate event, conference, or trade show is his ability to deliver unforgettable performances. His shows are designed to captivate and engage every audience member, leaving them in awe and wonder. From mind-boggling experiences to captivating audio/visual imagery, Elijah ensures that every moment is filled with excitement and entertainment.
Furthermore, Elijah is a trusted professional who values the relationships he builds with his clients. He sees them as friends and strives to exceed their expectations with top-notch performances. Whether you have a small gathering, a large conference or a 4500 seat performing arts venue, Elijah will adapt his show to suit your specific needs.
Elijah's expertise extends beyond entertainment. He possesses a unique talent for team building in the corporate world. By tapping into the potential of the subconscious mind, he creates an atmosphere of inspiration and motivation, fostering personal growth and teamwork among your employees. As a professional John Maxwell Speaker and Trainer he can instill not just positive personal development but also your desired mission statement/future goal. As an added bonus, he brings passion and life to any meeting presentation as your Emcee or host.
To book Elijah Edwards for your corporate event, conference, or trade show, you can reach out to him directly at 419-215-7448 or email him at elijah@elijahedwards.com. Don't miss this opportunity to elevate your event and create an unforgettable experience for your attendees. Let's make something remarkable happen together!
BOOK A SHOW TODAY!
Get in Touch…
419-215-7448
elijah@elijahedwards.com
Let's make an amazing memory soon!
End of year pricing is still available for a limited time!!!!!!!!!!!!