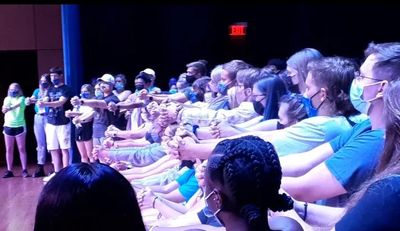 HERE'S WHAT WILL HAPPEN
For High Schools Elijah's show actually begins before the day of the show, Posters, emails and promotional material will be sent out and the excitement begins. The day/night of your show, Elijah will be in the audience as they are coming in to be seated, introducing himself, asking who's ready to be hypnotized and doing some close up magic or mentalism.
Elijah will then take the stage and engage the entire audience with fun and amazing demonstrations of the power of imagination. He will give a brief Introduction and short explanation of what hypnosis and is not….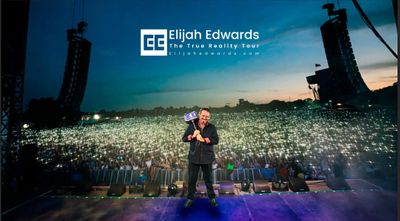 Usually by this time, the entire building is ready to be on stage! Then, he will call for volunteers. He will do several entertaining fun suggestibility tests and as, he does, he will ask a few members on the stage to return to their seats, leaving only the absolute best and most motivated volunteers. (Safety of all volunteers is always paramount
The entire show is safe, and non risqué…The volunteers will then be guided into a natural, safe and relaxing hypnotic induction. From there, the volunteers will….OK, I DON'T WANT TO SPOIL IT…But your group will see and do things that are totally unexplainable…Like…several muscular students then not being able to pick up Elijah's hammer, but then the most petite, raise's it above their heads…They will see someone repeat the same hypnotic illusion that started Elijah into hypnosis…A a group they will take a fun-filled trip to the most beautiful beaches, they will meet and BECOME movie star's, sing as if they were world class performers…YES, they will probably dance, we will do all the classic OLD SCHOOL hypnosis show theme's but together, we are going to take this above and beyond YOUTUBE. Which by the way, I encourage your students to use their camera's during the show…we don't do boring or average on the True Reality Tour!
The show is interactive, safe, fast-paced for today's audiences and guaranteed to make YOUR event an unforgettable success!
BOOK A SHOW TODAY
Perfect for high schools, corporate, cruise, fundraising and everything in between, Elijah's blockbuster hypnosis show will be a hit at your next event!